I want to be transparent about how funds are raised and divided up.
If someone donates a bike to us for recycling, the bike or bikes will be recycled in one of three ways:
Ideally we can service, repair and sell on to new owners
The profits from these sales are split 50/50 with the business, so 50% of the profits, which is selling price minus costs of parts, goes to the various charities and the other 50% gets invested in the business to pay for parts and spares for repair cafes, running costs to keep the business doing what we are best at.
If a bike is not repairable we strip it for parts: shifters, wheels, derailleurs etc.
Or, we work with a charity that recycles bikes sending them to African Nations for use or recycling.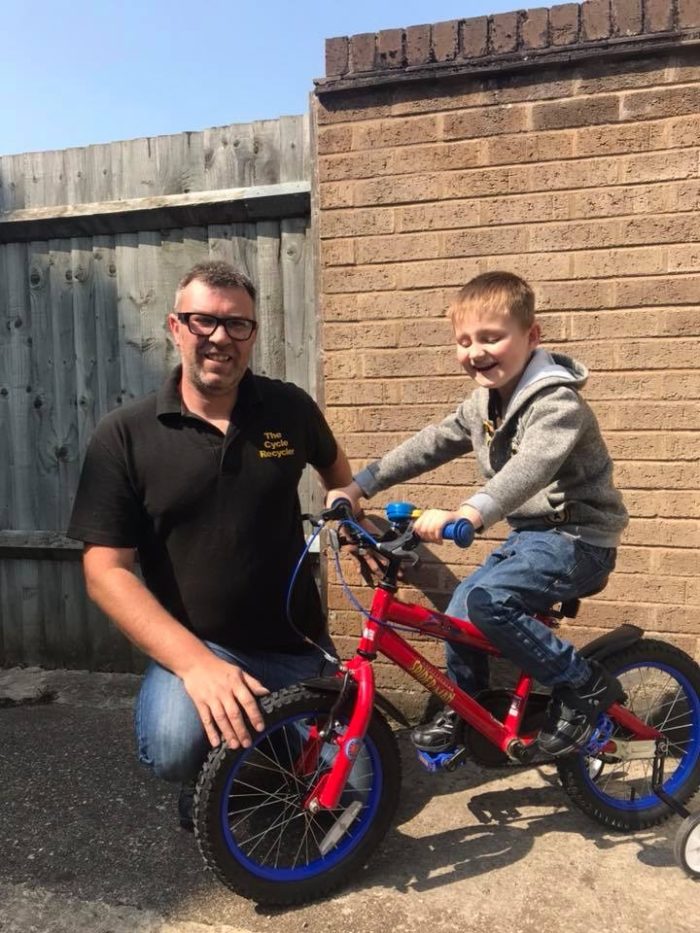 Over 5000 preloved bikes have found new homes bringing families together, commuters to work and helping people get fitter.
Since 2013 Over 750 Bikes have been recycled with our sister charity who ships them to African nations.
Over 2 Tonnes, yes 2 Tonnes of food as been donated to Foodbank's and over 1500 food parcels have been distributed to people in need with Financial donations of over £10,000 to Hope and Trussell Trust.
OVER £75,000 in 8 years has been raised for various charities such as Dogs trust, Warwick cycle hub, British Heart Foundation, Myton Hospice, Macmillian, Foodbank's, Zoe's Place, Helping Hands, Kenilworth Carnival (Best business entry 2018 & 2019).
Sponsor of Warwickshire Pride since 2022.
Papyrus teen mental health support, Lily Mae Foundation, Waverley Day Centre and Run The Ring since 2019. Just to name a few.
750 bikes that are structurally Damaged, beyond economical repairs or have use ending faults have been stripped and parts refurbished and used to keep more bikes on the road.
Working with Repair Cafe Kenilworth,Leamington, Southam, and soon Coventry over 500 bikes have had minor repairs free of charge.
WANTING TO PURCHASE A BIKE?
Check out my latest inventory of bikes on facebook, every Friday 6pm GMT.